Apostle Ossy Michael Onyiaorah
Apostle Ossy Michael Onyiaorah, a prolific speaker/preacher of the gospel of our Lord Jesus Christ and Senior pastor Glorious Divine Assembly, Ajao Estate Lagos.
Also Chairman, PFN (Pentecostal Fellowship of Nigeria District)
Graduated from the Anambra State College of Agriculture, Nigeria.
Resident in Nigeria ,Lagos.
Aged 46 and married to Onyii Ego.
---
Reverend Stanley Ebulue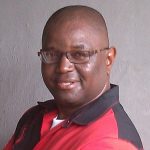 Stanley Ebulue is the senior pastor of Holy Ghost Assembly International Church located at Yenagoa Bayelsa, State of Nigeria. A preacher of the Gospel and a singer. Reverend Ebulue is happily married to Nkechi and is blessed with two daughters; Favour and Havilla.
---
Reverend Obed Anierobi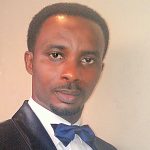 A Minister of Christ with a strong passion for the gospel of Jesus Christ. Bringing people to the knowledge of God's plan, purpose and provisions in Christ Jesus. Helping people to the realization of the unconditional love of God and to rest on the finished work of Christ.
---
Pastor Fidelis Eno-Ehikhamhen
Fidelis Eno-Ehikhamhen is a pastor and teacher, who is passionately fulfilling the ministry of bringing the word of God's grace to the nations through the medium of television, internet and book publications. He is a writer of Christian books and devotionals. He is currently the pastor of House of Favour Christian Centre, Yenagoa, Bayelsa State, Nigeria. He is happily married to Joy Eno-Ehikhamhen, and they are blessed with children.
---